Dog Sitting in Grand Rapids, Michigan
Pet Sitters in Grand Rapids, Michigan
At Pet-Agree, we pride ourselves in offering reliable services to both current and future clients. We hold ourselves to high standards – offering flexible, dependable, and affordable in-home care for a variety of pets. Pets are happiest in the comfort of their own homes. Let's face it, animals are creatures of habit. The home offers a relaxed routine environment which decreases stress and anxiety. This, in turn, encourages a stable appetite and comfort for your pet.
Not only will your pet receive an abundance of affection while in the care of their personal assistant, but you can also rest assured they will continue to be safe while you're away. Your pet's personal assistant currently holds an ABKA pet care technician certificate and is fully insured through Pet Sitters International.
Our pet sitters are professionally trained to care for your pet. They handle each and every job alone, so you never have to question who's inside your home. They will take the time to get to know both you and your pet – ensuring a trusting relationship is developed.
Through stimulating interaction with your pet's personal assistant, a purr-fect relationship will form. Your pet will agree!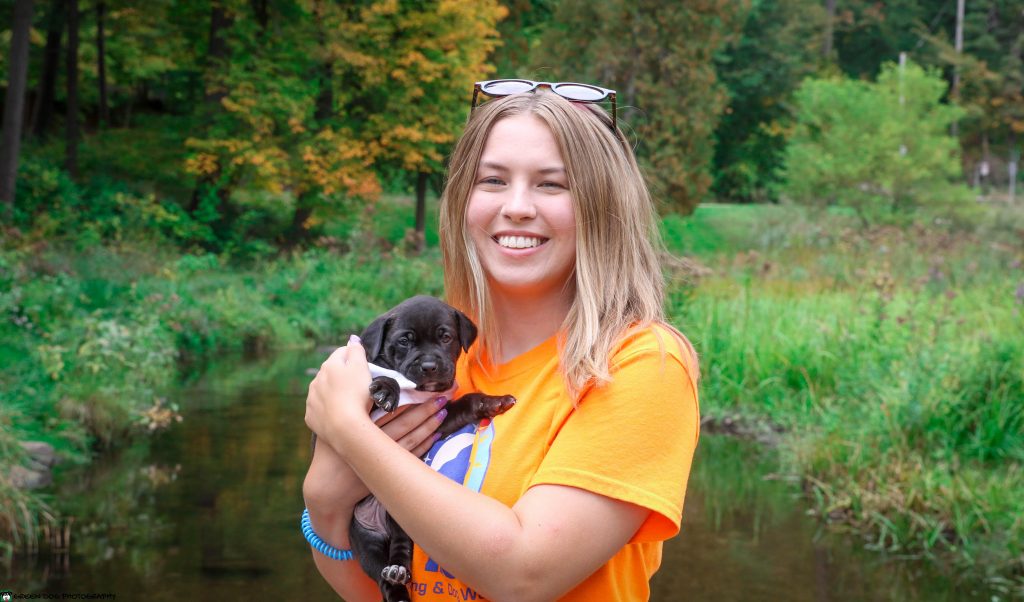 My name is Danyell. I started working with Pet-Agree in April of 2019. My family began fostering and volunteering when I was 15. Helping with foster pets in my teenage years really taught me love and patience. We worked with energetic puppies, shy seniors, large breeds, special needs, and everything in between. Over the last 10 years, my love for animals has only grown. Our own family dog, a Boxer named Clover, was the dog that truly turned me into an animal lover. She was not just a dog, but also a best friend. She had such a silly, human-like personality and a zest for life that could not be tamed. Next came Cookie, a sweet pit bull baby rescued from an abuse situation. Even with a missing foot, she has never let it hold her back. She has such a sweet, gentle demeanor and a glued-to-your-side personality that you just can't help but be cheerful when she is around. My husband and I have two cats and one dog of our own – Lefty, Kiwi, and Zada. In my free time I enjoy reading, cooking, and yoga.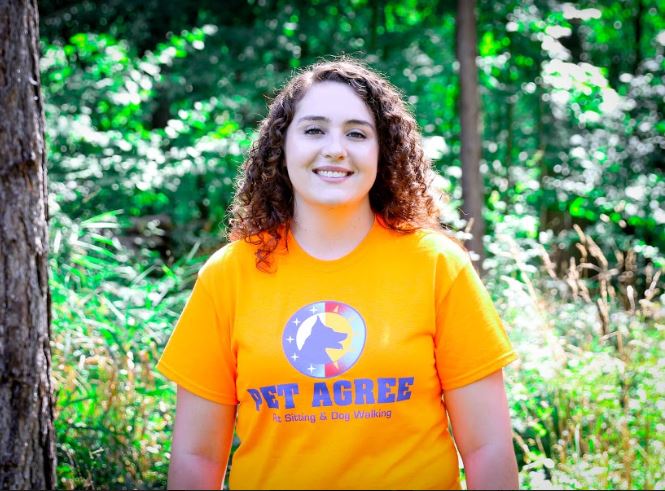 Hello! My name is Sarah, I've been working for Pet-Agree since March of 2018 and I have had a love for animals for as long as I can remember. I have grown up around dogs and cats my whole life. I have a beagle mix named Gage, who is a rescue I got as a puppy that has my heart and is a part of my family. Gage along with my sisters German Shepard, Nova, has given me experience as a dog walker and sitter for several years before I came to Pet-Agree. I am so excited to be working for them and meeting everyone's amazing animals!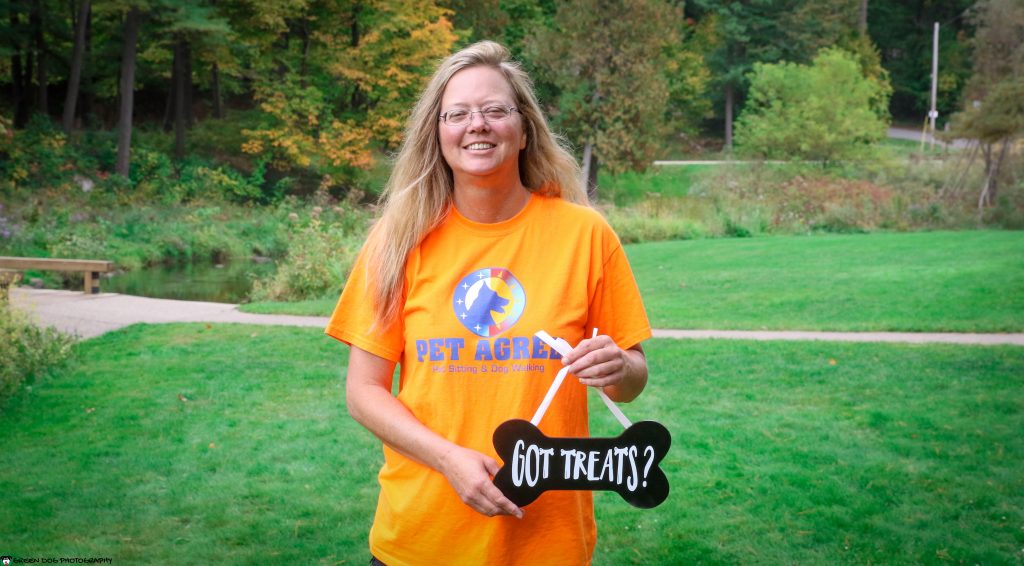 Greetings and Salutations!
My name is Diane Whyatt and I have been working with and caring for animals both personally and professionally for most of my life. My love for animals began at a very young age. Growing up as part of many packs has taught me how to respect all of them as individuals, with personalities as unique as they each were. I was lucky enough to be part of packs that have included German Shepherds, Saint Bernards, Cairn Terriers and Poodles along with other types of pets. Naturally, my love affair grew to include cats, birds, lizards, snakes, guinea pigs, rabbits and many more.
Early on, I began working for Curious World and V.I. Pets. This eventually evolved into a job with Chow Hound and also earned me the title of Assistant Manager. During my employment with these companies I began to service their patrons on a more personal level by performing some pet sitting for them as a side job. Providing this service only intensified my longing to continue working with pets in this capacity.
Eventually my pet care background landed me in a position working for Woodland Veterinary Clinic as a kennel assistant here in Grand Rapids, Michigan. While with Woodland I had even obtained an ABKA Pet Care Technician certificate.
My duties at Woodland included:
Daily feeding, medicating, and cleaning of all animals in current residence.
Administer daily medical exams of veterinary patients. (TPR) Temperature, pulse, and respiratory.
Daily monitoring of weight, appetites, and general health of all animals in current residence.
Educate clients on animal diet needs.
Several times weekly perform direction and operation of doggy daycare.
Other duties included kennel cleaning as well as boarding facilities.
Also in my past are a host of continuing educational events and seminars which include:
Various other seminars from dealing with difficult customers to dealing with the death of a pet.
Currently my pack includes two rescue pups. Luna Lou a Great Dane and Ziggy Lee a Cattle Dog. I have a Quaker Parakeet named Chick and a beautiful song bird canary named Ruffles. My favorite hobby is keeping fish and African Clawed Frogs. I breed fancy guppies and really love my 8 frogs. 13 aquariums total in my household .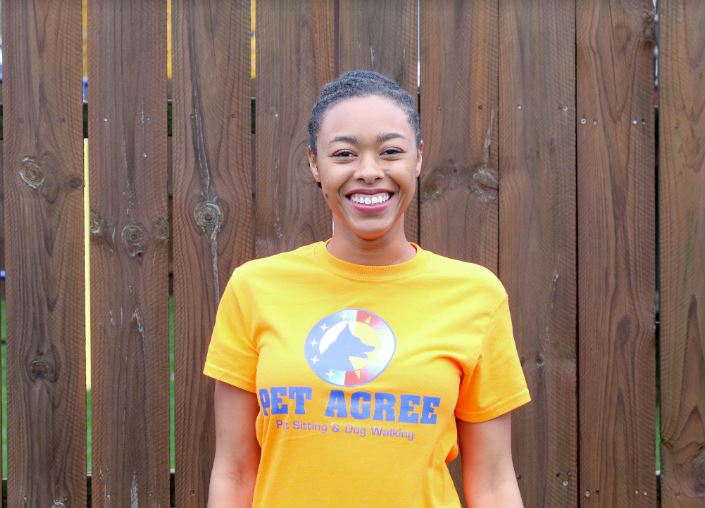 Hello, my name is Jaiscey Marrero. I am 26 years old and a chef. Some of my hobbies include road trips/ traveling, music, reading, and watercolors. My greatest joys have been food and animals since I was young. I grew up in a home with dogs, cats, and reptiles. I'm a proud turtle mom! I can't wait to give your fur babies as much love as I would my own pack.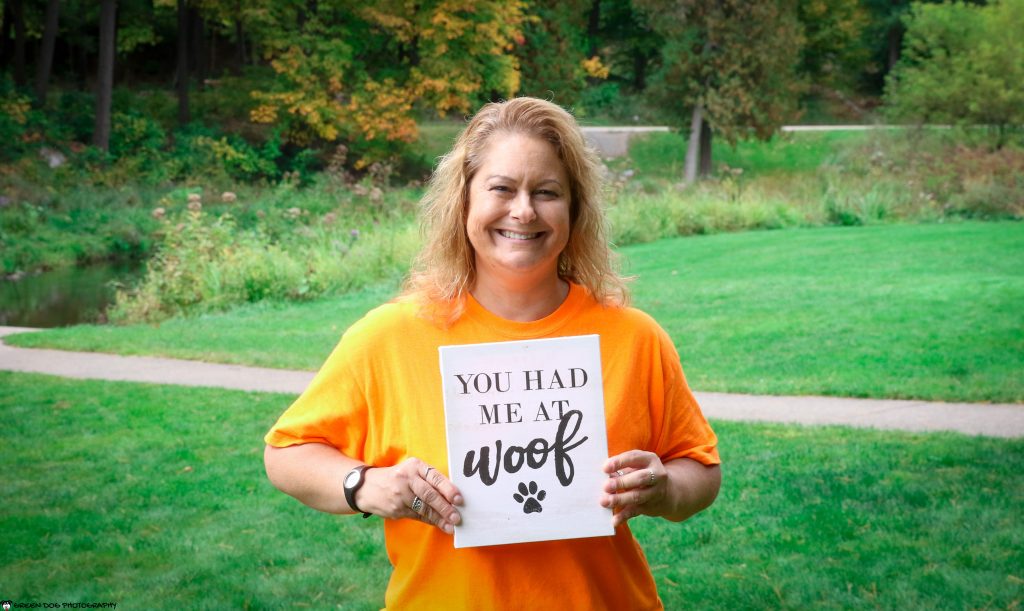 Hi, my name is Melissa Symanski and I've been working for Pet-Agree since July 2012.
I have always loved animals since I was very young. Growing up my family had several different types of animals, from fish, guinea pigs, rabbits and Labrador Retrievers.  I really loved helping my dad train each of our dogs for duck and goose hunting. Currently I have two small dogs, a Rat Terrier and a Chihuahua that are both rescues. A few years ago, I also adopted 2 kitties that are rescues.   My first dog named Gem, which I adopted back in 2010 really helped me get though some tough times in my life and now I value every day with each one of my animals. 
I currently work full time in the Accounting Department for Alliance Beverage Distributors in Grand Rapids.  I have an Accounting Degree from Davenport University plus several years of Purchasing and Human Resources experience.   
I have taken online courses in Animal Psychology, Veterinarian Support Assistant and Animal Nutrition to further my knowledge of animals and their care. 
I am a volunteer for the Pleasant Heart Pet Food Pantry in Grand Rapids, which is a non-profit organization that provides food and supplies for people in need.  Also when I have time I work with a few local rescue groups in the Grand Rapids area.
I have been working for Pet-Agree for almost 9 years now on a part-time basis and love it so much and now I am also helping with the marketing of the company.  I am very glad that I met Diane on that warm summer day at Dogs Days in the Park and that I was able to join her crew.
Email:  petagreellc.mel@gmail.com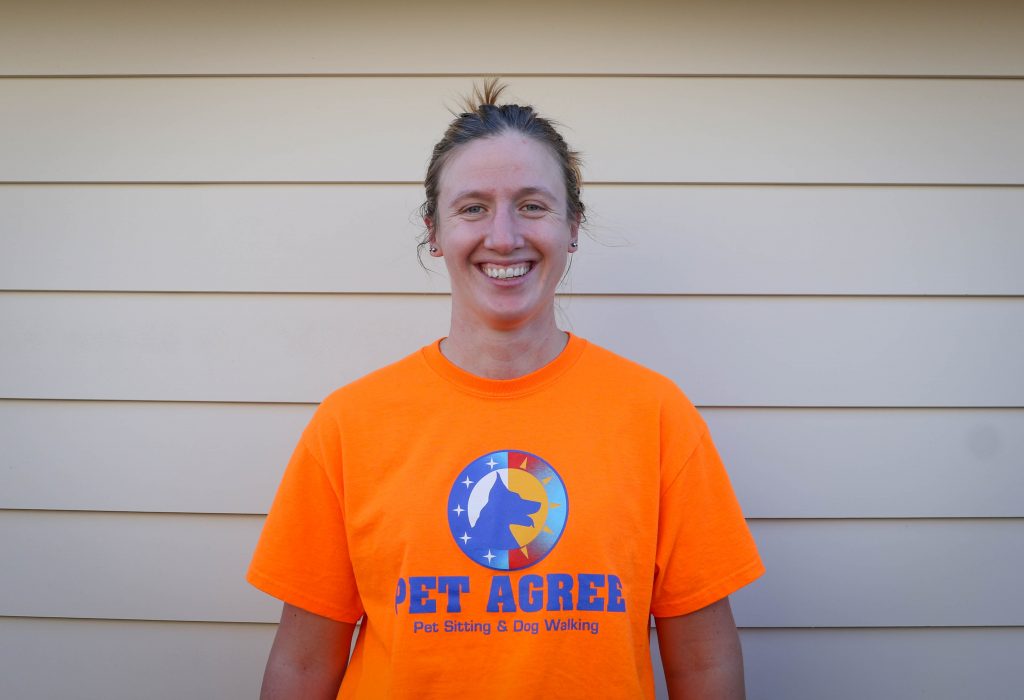 My name is Johanna White. I grew up on a working cattle farm, and participated in 4H every year. I raised beef cattle, lambs, and showed cats and dogs. My parents used to breed Airedale Terriers, and my very first dog was from the first litter born on our property. Aside from 4H and breeding dogs, I have owned horses for over 20 years. I currently have a 6 year old Arabian gelding and a 19 year old mini horse. I love them to pieces and they are best friends. Currently, I have 2 dogs that I rescued. I also have 3 cats, all of which were rescued as well. I recently moved back to Grand Rapids, and I am excited to be back in the community and working with pets in my spare time.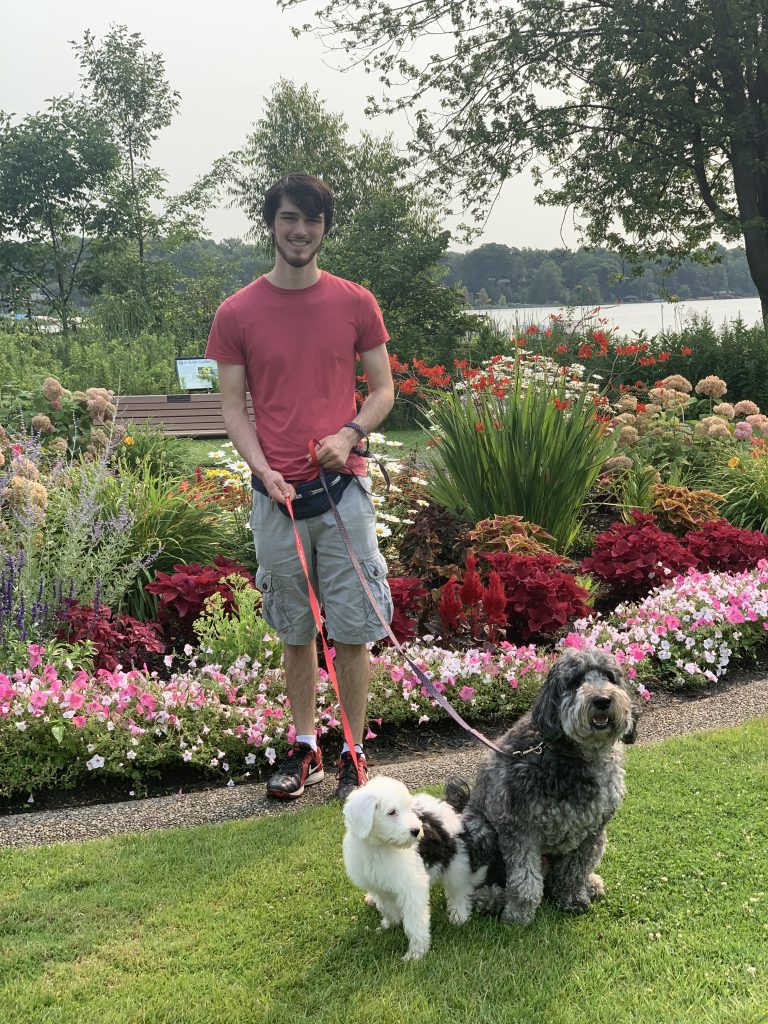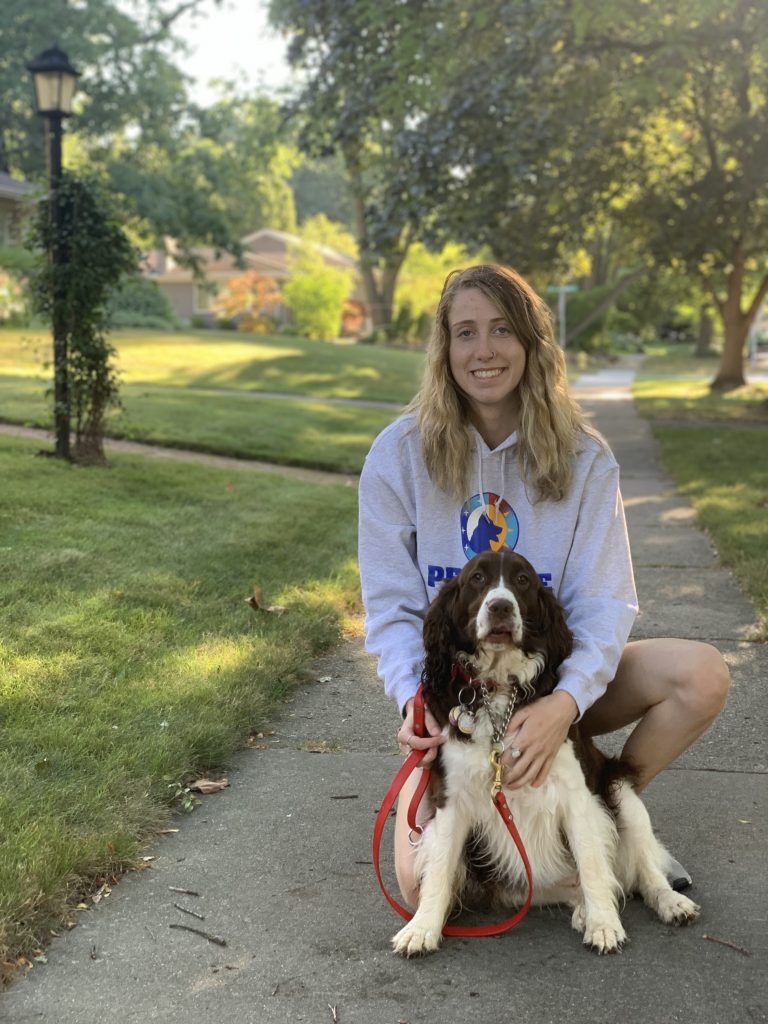 Hi, my name is Sydney and I'm very excited to meet the pets in your home and spend time taking care of them. I joined the Pet-Agree team in June 2021. I grew up in a family that loves dogs and I've had dogs my whole life. My Mom became involved with the Paws With A Cause organization, and began fostering dogs in 2019. We were able to adopt one of our foster pups, Kala a Golden Retriever, because she had bad hips and couldn't be a service dog. She is one of the sweetest dogs and loves cuddling right up next to you. I truly enjoy walking my dogs at local parks and trails in my free time. I also have experience living with and caring for my roommate's cats as well. I enjoy the calm and friendly nature that cats possess. I have experience with other small pets as well like gerbils, bunnies, rats and fish. Overall, I am a big animal lover and I always have been. I am looking forward to providing love and care to the pets in your home just as if they were my own.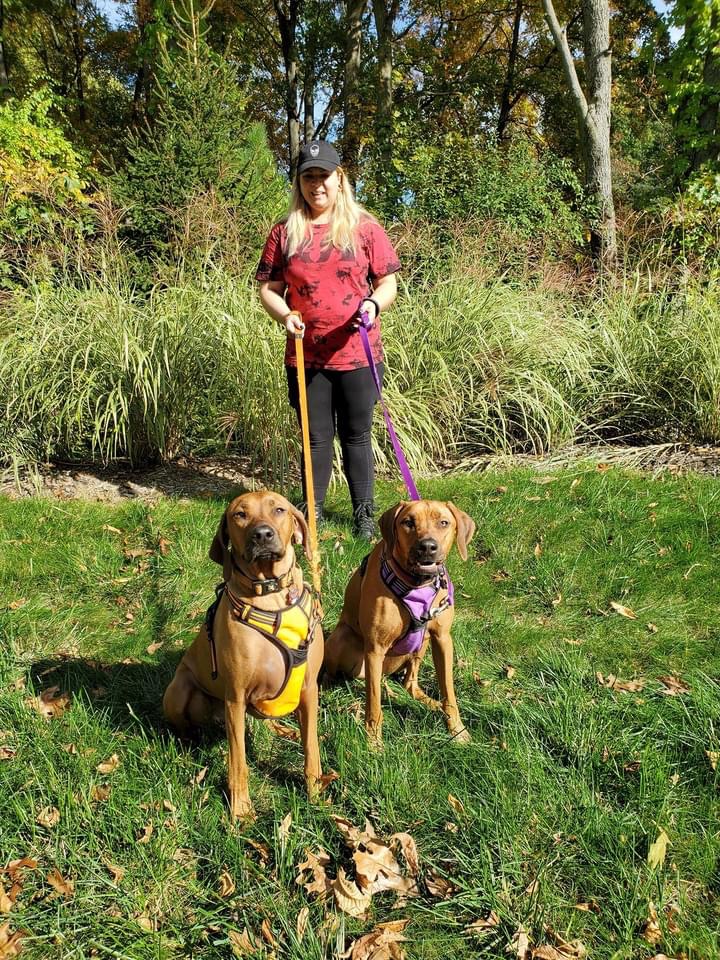 Hi, my name is Wren! I started working for Pet Agree October 2021, after previously working for a vets office. I'm an avid animal lover with 3 cats and a cattle dog mix named Avery. I've had animals my entire life, including cats, dogs, rodents, and reptiles! I have always been passionate about animal care, and look forward to getting to know your pack. Some of my hobbies include collage work, video games, and going for walks!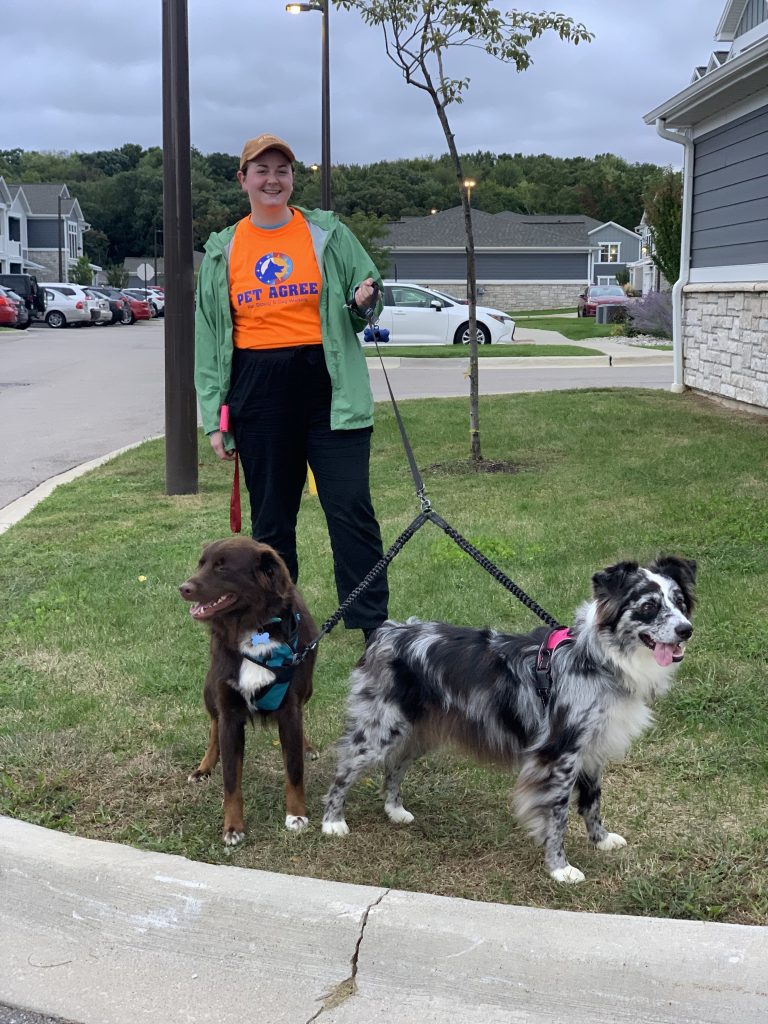 Hello there! My name is Emma, I am 27 years old, and I have spent all of those years loving and caring for animals! At the age of 8 I spent my time helping my Bonus Mom with her Pet Sitting business. At one point we had 10 rescue dogs in our house with us! Mostly all Husky's! I have experience caring for all different sorts of animals.
My positive, energetic and nurturing personality mixes very well when it comes to taking care of your Fur Babies! Caring for animals is something I am incredibly passionate about, and take very seriously. I'm so happy to be on the Pet-Agree crew .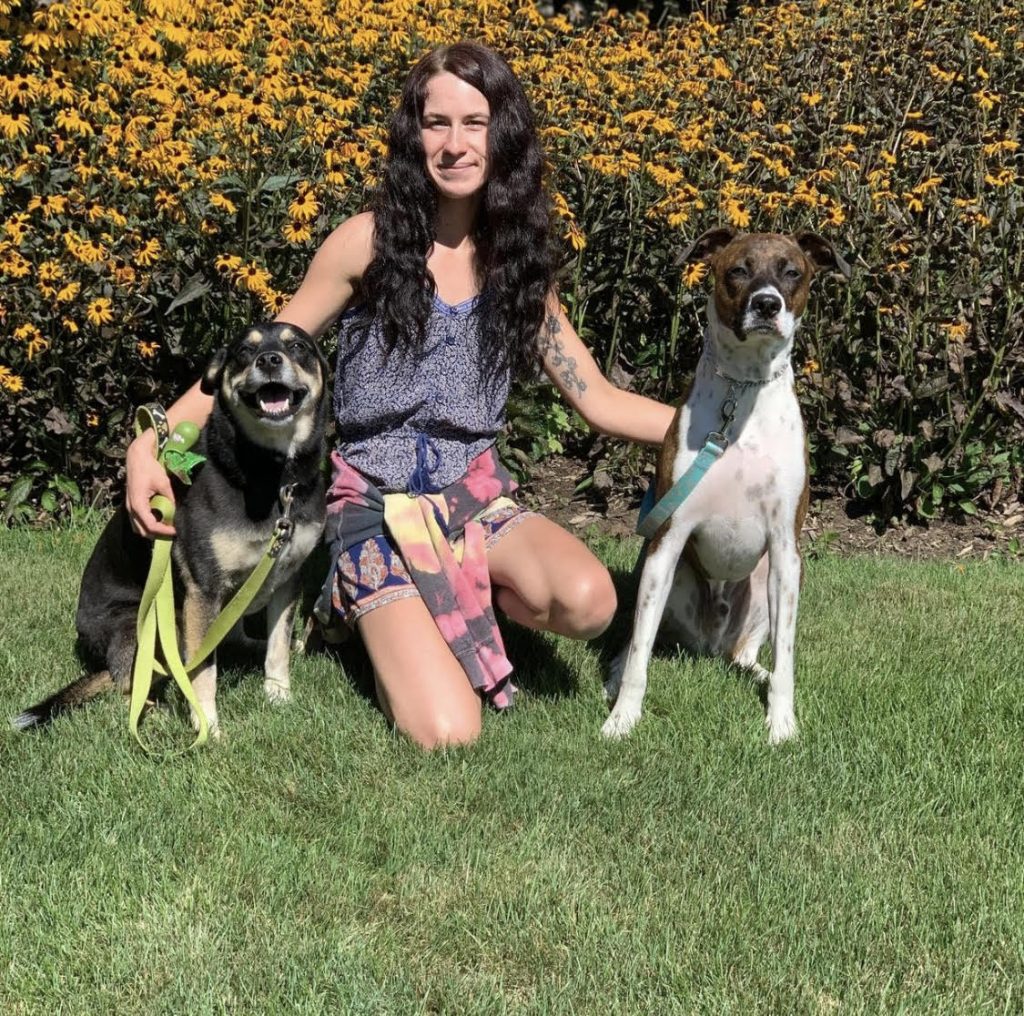 Greetings ! 
Everyone who knew me as a kid knew I absolutely loved all kids of animals, which has held true to this day! I have consciously or subconsciously made it priority to find a career path surrounded by animals.
As a teenager, my longest running experience with animals was while working at Pet Supplies Plus for a span of close to ten years in various positions within the company.
After recently working for a Veterinary clinic for close to two years, I have returned to Pet Agree to be back with your furry friends!  I had previously worked for Diane back in 2019 and am thankful to have the opportunity to see some old clients and fur babies; as well as meeting new ones!
I currently have two cats of my own who I absolutely adore. Beyond that, I have raised all sorts of animals growing up. I have a lot of experience with dogs and cats; but would also love to help out with any quirky types of pets you may have as well! I have a lot of experience with small animals, reptiles, fish and birds; and would love to help out with the care of any of those types of pets if the situation ever arises! I absolutely love ALL animals; furry, scaley, slimey, big and small!
I truly care about the well-being and happiness of animals and believe that I can bring that mindset to all of my visits and walks with all of your fur babies at home!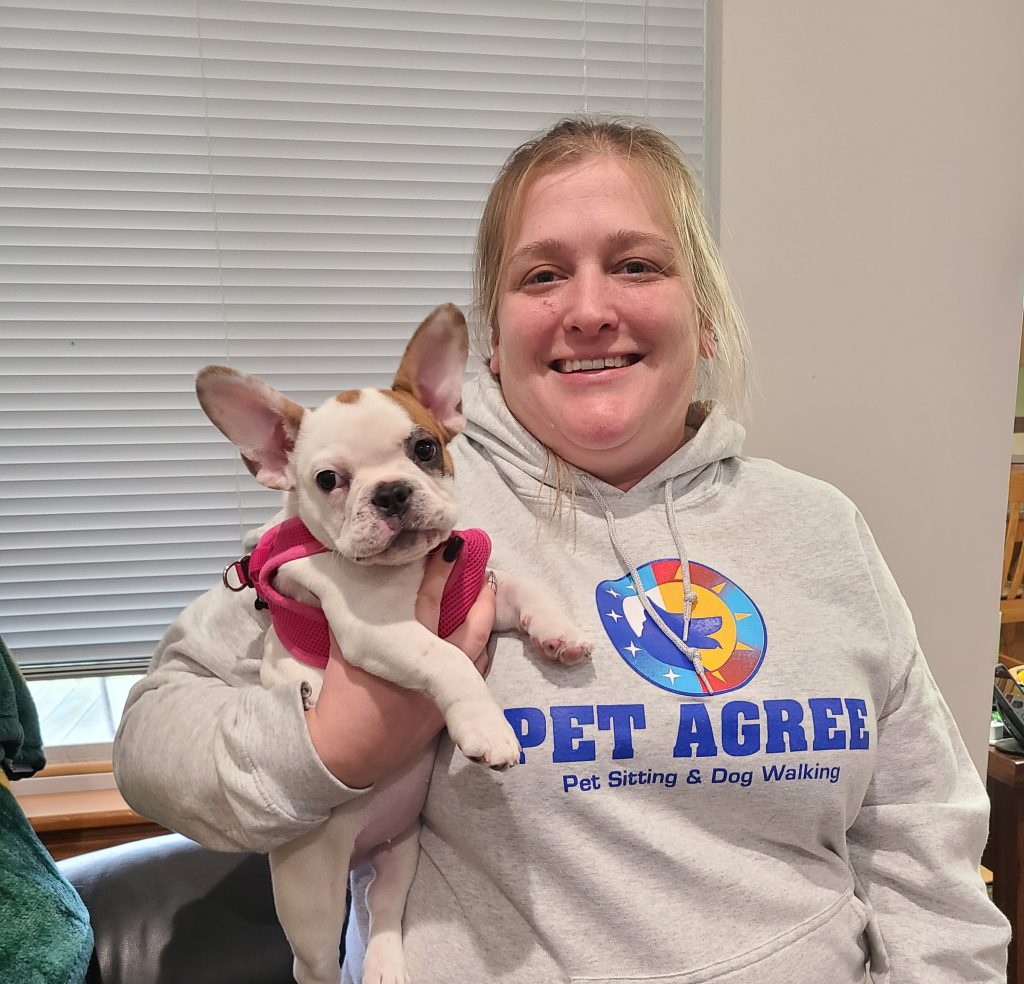 Hello my name is Tara. I have had dogs all of my life and recently have gotten a cat. I currently have a 5 year old pit bull, 6 year old Boston terrier, 2 year old boxer and a 6 month old kitten. I love spending time with my animals, their unconditional love is the best feeling. I look forward to meeting all of your pets and providing stellar pet care .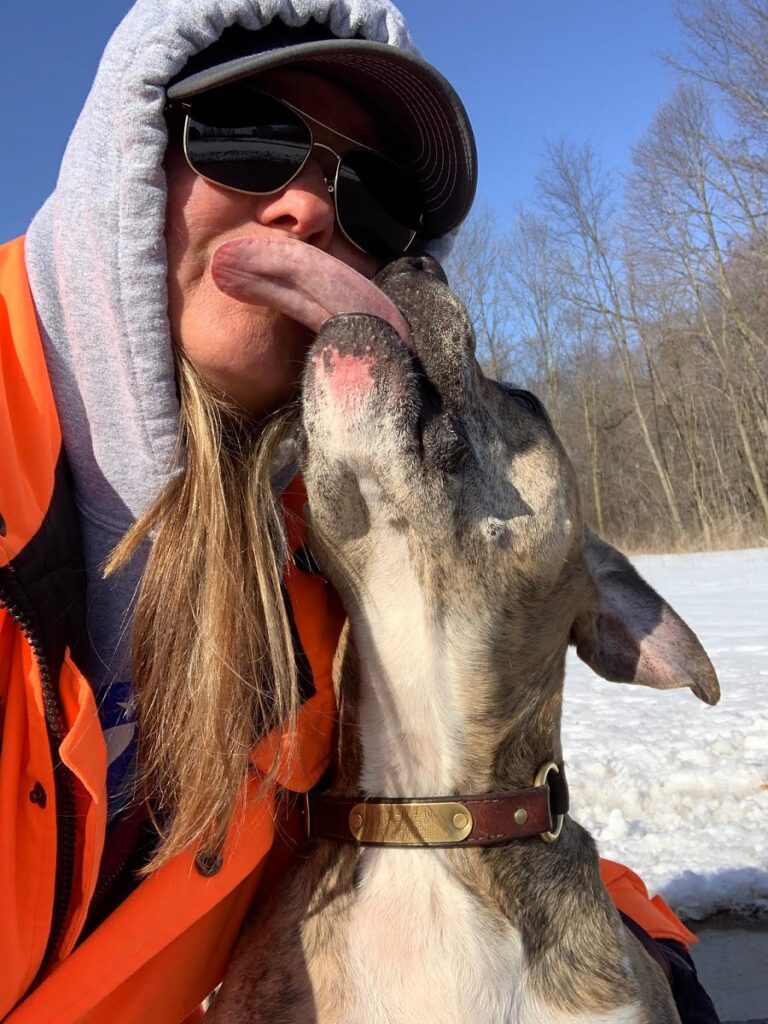 Primary Communities Served
Rockford
East Grand Rapids
Ada/Cascade
Grand Rapids