Dog Sitting in Grand Rapids, Michigan
Pet Sitters in Grand Rapids, Michigan
At Pet-Agree, we pride ourselves in offering reliable services to both current and future clients. We hold ourselves to high standards – offering flexible, dependable, and affordable in-home care for a variety of pets. Pets are happiest in the comfort of their own homes. Let's face it, animals are creatures of habit. The home offers a relaxed routine environment which decreases stress and anxiety. This, in turn, encourages a stable appetite and comfort for your pet.
Not only will your pet receive an abundance of affection while in the care of their personal assistant, but you can also rest assured they will continue to be safe while you're away. Your pet's personal assistant currently holds an ABKA pet care technician certificate and is fully insured through Pet Sitters International.
Our pet sitters are professionally trained to care for your pet. They handle each and every job alone, so you never have to question who's inside your home. They will take the time to get to know both you and your pet – ensuring a trusting relationship is developed.
Through stimulating interaction with your pet's personal assistant, a purr-fect relationship will form. Your pet will agree!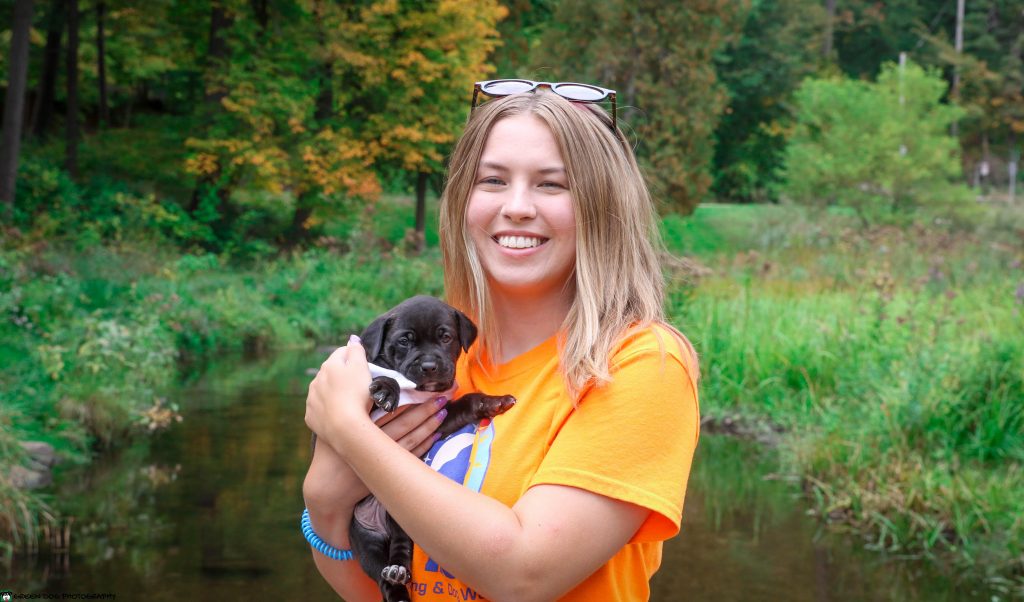 My name is Danyell. I started working with Pet-Agree in April of 2019. My family began fostering and volunteering when I was 15. Helping with foster pets in my teenage years really taught me love and patience. We worked with energetic puppies, shy seniors, large breeds, special needs, and everything in between. Over the last 10 years, my love for animals has only grown. Our own family dog, a Boxer named Clover, was the dog that truly turned me into an animal lover. She was not just a dog, but also a best friend. She had such a silly, human-like personality and a zest for life that could not be tamed. Next came Cookie, a sweet pit bull baby rescued from an abuse situation. Even with a missing foot, she has never let it hold her back. She has such a sweet, gentle demeanor and a glued-to-your-side personality that you just can't help but be cheerful when she is around. My husband and I have two cats and one dog of our own – Lefty, Kiwi, and Zada. In my free time I enjoy reading, cooking, and yoga.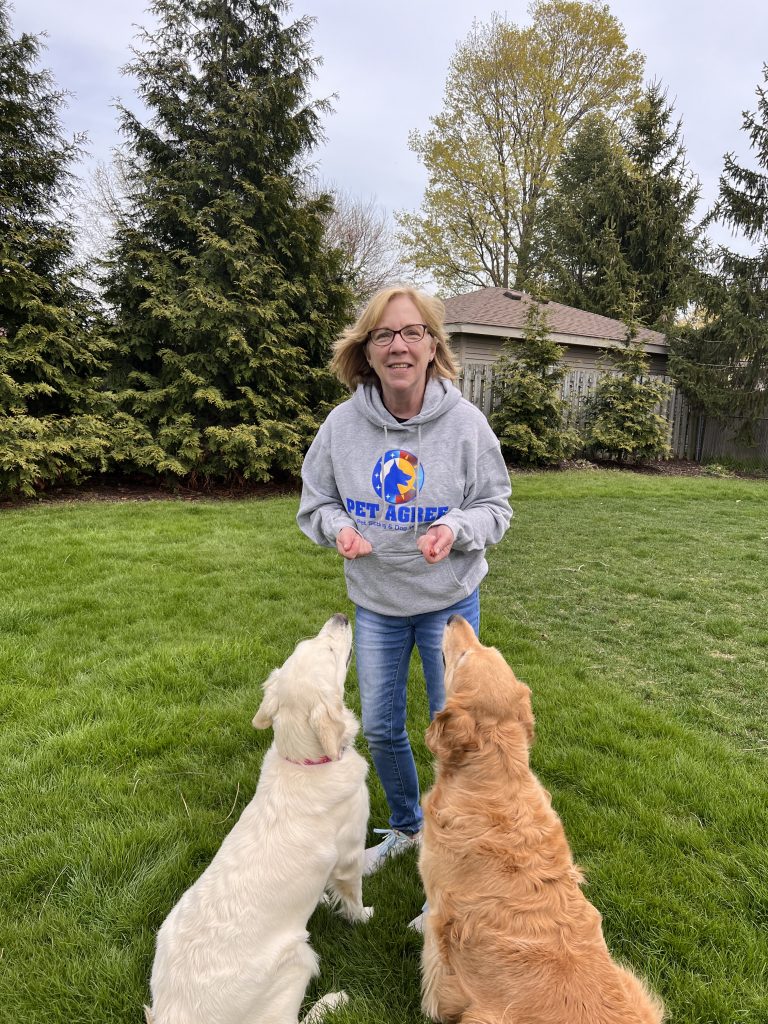 My name is Jackie and I've been a lifelong animal lover. I am also passionate about animal welfare. I have worked at the Kent County Animal Shelter starting off as a volunteer, then hired as an Animal Care Specialist and later promoted to Animal Control Officer. I was also a Veterinary Assistant at C-SNIP for 6 years.
I grew up riding horses and they continue to have a special place in my heart. Currently I have 1 dog who is a 15 yr old Hound mix named Brooklyn and 2 cats, Ty-Ty and Georgie.
I look forward to caring for your beloved pets!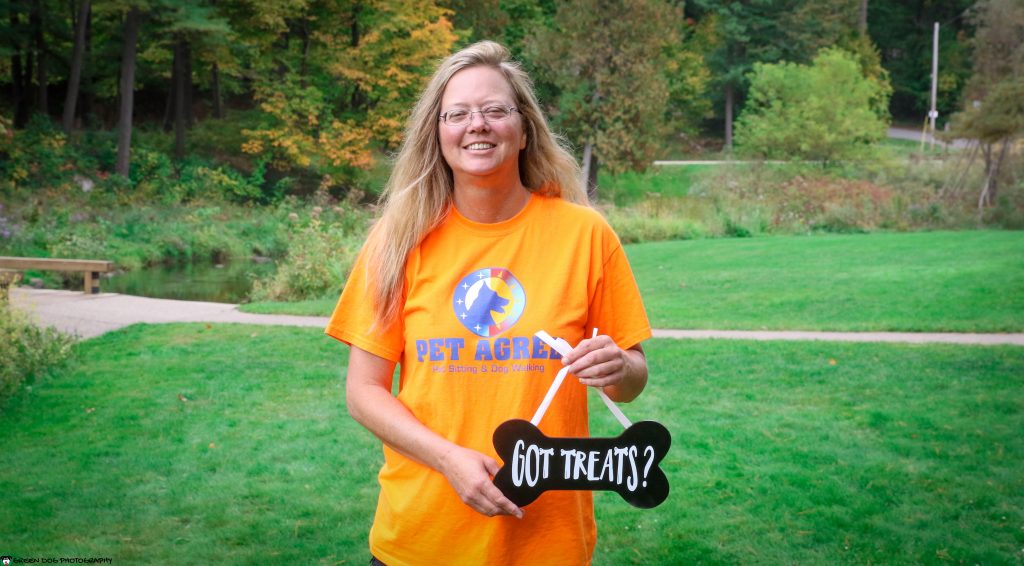 Greetings and Salutations!
My name is Diane Whyatt and I have been working with and caring for animals both personally and professionally for most of my life. My love for animals began at a very young age. Growing up as part of many packs has taught me how to respect all of them as individuals, with personalities as unique as they each were. I was lucky enough to be part of packs that have included German Shepherds, Saint Bernards, Cairn Terriers and Poodles along with other types of pets. Naturally, my love affair grew to include cats, birds, lizards, snakes, guinea pigs, rabbits and many more.
Early on, I began working for Curious World and V.I. Pets. This eventually evolved into a job with Chow Hound and also earned me the title of Assistant Manager. During my employment with these companies I began to service their patrons on a more personal level by performing some pet sitting for them as a side job. Providing this service only intensified my longing to continue working with pets in this capacity.
Eventually my pet care background landed me in a position working for Woodland Veterinary Clinic as a kennel assistant here in Grand Rapids, Michigan. While with Woodland I had even obtained an ABKA Pet Care Technician certificate.
My duties at Woodland included:
Daily feeding, medicating, and cleaning of all animals in current residence.
Administer daily medical exams of veterinary patients. (TPR) Temperature, pulse, and respiratory.
Daily monitoring of weight, appetites, and general health of all animals in current residence.
Educate clients on animal diet needs.
Several times weekly perform direction and operation of doggy daycare.
Other duties included kennel cleaning as well as boarding facilities.
Also in my past are a host of continuing educational events and seminars which include:
Various other seminars from dealing with difficult customers to dealing with the death of a pet.
Currently my pack includes two Blue Heelers named Ziggy Lee Tator Tot and Birdie Tee . I have a Quaker Parakeet (Chick) and a Senegal Parrot named (Baby) and a gorgeous white Dove named Angel . I have inherited all of the birds I keep.
I also treasure my 11 African Clawed frogs and breed fancy guppies along with my very lovely Crested Gecko named Lola .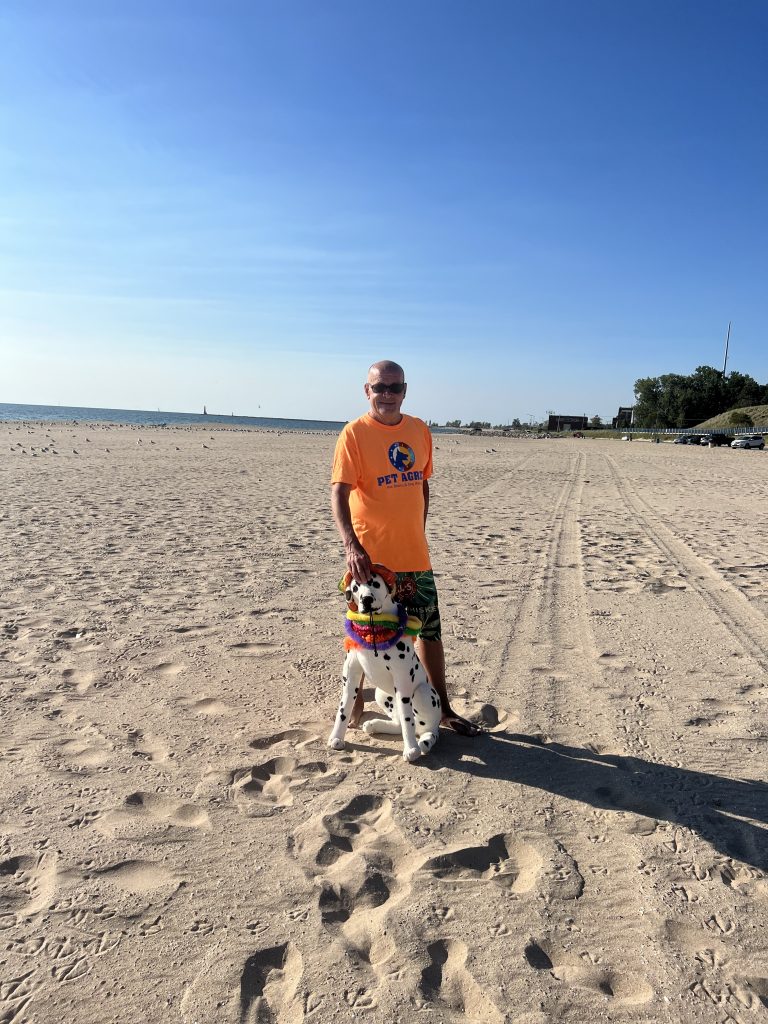 My name is Matt Acker, Office Manager.
I started working at Pet-Agree, LLC in February of 2021. I grew up on a farm in Central Michigan and attended Michigan State University. We grew corn, soybean, black turtle beans, kidney beans, and wheat.  We always had dogs and barn cats, along with chickens, hogs, and steers we showed at the county fair.  I also showed horses at the county fair, and also showed at the State Fair in Detroit back in 1978.
I moved to Holland in 1986 when I met Diane at a pet store in 1989. We became quick friends. I formerly worked in hotel and restaurant and golf resort management for 32 years before coming to Pet-Agree.
I started my customer service as a 15 year old, carrying out groceries at the local IGA store, and have been in customer service most of my life.
Don't hesitate to reach out with any questions or concerns.
If you need information on pet sitting or with help on scheduling, you may reach me at 231-720-4522 or mattacker.petagreellc@gmail.com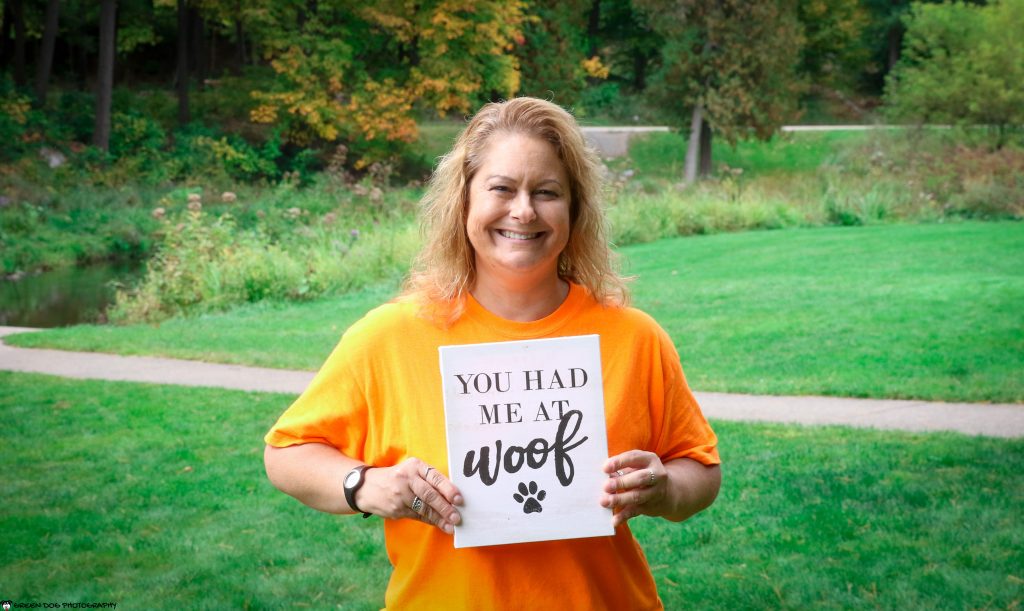 Hi, my name is Melissa Symanski and I've been working for Pet-Agree since July 2012.
I have always loved animals since I was very young. Growing up my family had several different types of animals, from fish, guinea pigs, rabbits and Labrador Retrievers.  I really loved helping my dad train each of our dogs for duck and goose hunting. Currently I have two small dogs, a Rat Terrier and a Chihuahua that are both rescues. A few years ago, I also adopted 2 kitties that are rescues.   My first dog named Gem, which I adopted back in 2010 really helped me get though some tough times in my life and now I value every day with each one of my animals. 
I currently work full time in the Accounting Department for Alliance Beverage Distributors in Grand Rapids.  I have an Accounting Degree from Davenport University plus several years of Purchasing and Human Resources experience.   
I have taken online courses in Animal Psychology, Veterinarian Support Assistant and Animal Nutrition to further my knowledge of animals and their care. 
I am a volunteer for the Pleasant Heart Pet Food Pantry in Grand Rapids, which is a non-profit organization that provides food and supplies for people in need.  Also when I have time I work with a few local rescue groups in the Grand Rapids area.
I have been working for Pet-Agree for almost 9 years now on a part-time basis and love it so much and now I am also helping with the marketing of the company.  I am very glad that I met Diane on that warm summer day at Dogs Days in the Park and that I was able to join her crew.
Email:  petagreellc.mel@gmail.com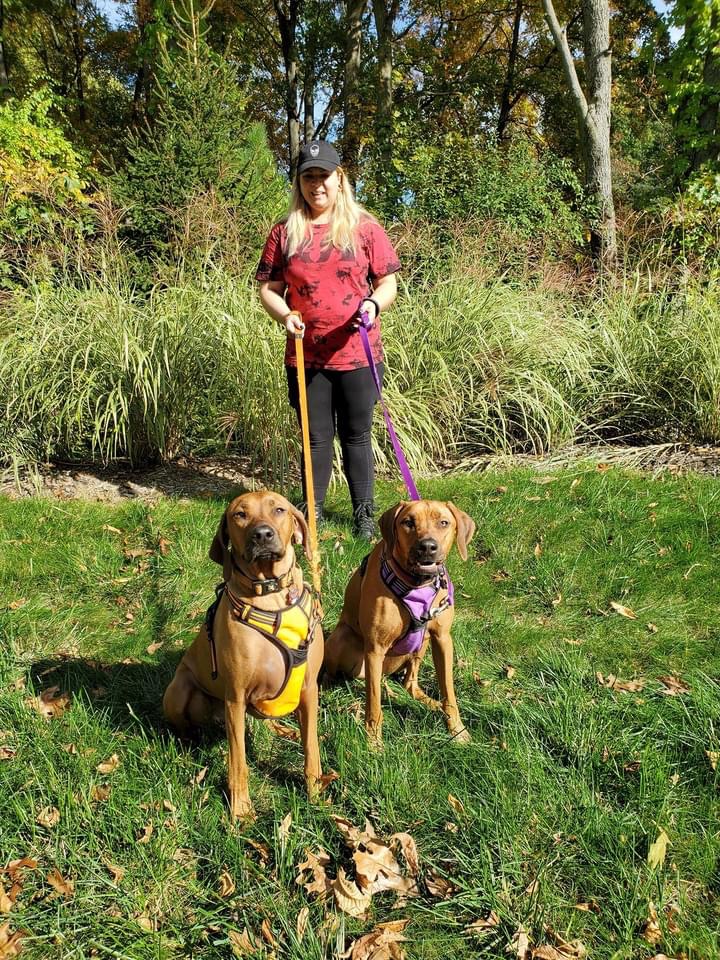 Hi, my name is Wren! I started working for Pet Agree October 2021, after previously working for a vets office. I'm an avid animal lover with 3 cats and a cattle dog mix named Avery. I've had animals my entire life, including cats, dogs, rodents, and reptiles! I have always been passionate about animal care, and look forward to getting to know your pack. Some of my hobbies include collage work, video games, and going for walks!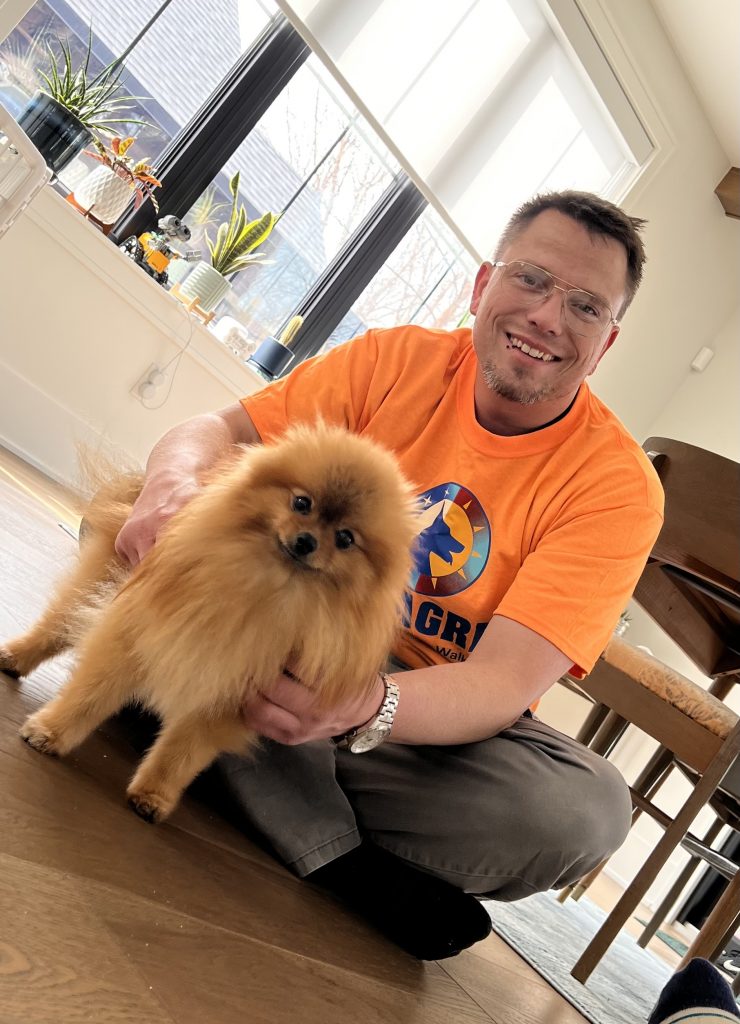 Hello there, my name is Joshua and I just started working for Pet-Agree in March of 2023.
I've been an animal lover as far back as I can remember. As a young kid I remember helping my dad train our hunting dogs (Springer Spaniel and Beagles) and always had dogs and cats in our house growing up. Along the way I've cared for dogs, cats, hamsters, guinea pigs, fancy rats, snakes and even some piranha. I learned quite a bit about animal care through the years.
Most recently I worked at Chow Hound pet supplies where I had the opportunity to learn a lot about pet nutrition and had lots of interaction with a variety of different breeds. Before Chow Hound I had a seasonal position at the John Ball Zoo as a customer experience associate which was an amazing experience just being able to see all the amazing animals. Especially having my lunches at monkey island with my buddies.
Besides working, I have a tween daughter that keeps me on my toes, a Border Collie named Atlas who just turned 5 in March as well and two rats, Smokey and Ratatouille.
I truly love being with animals and look forward to providing excellent care for your pets as if they were my own.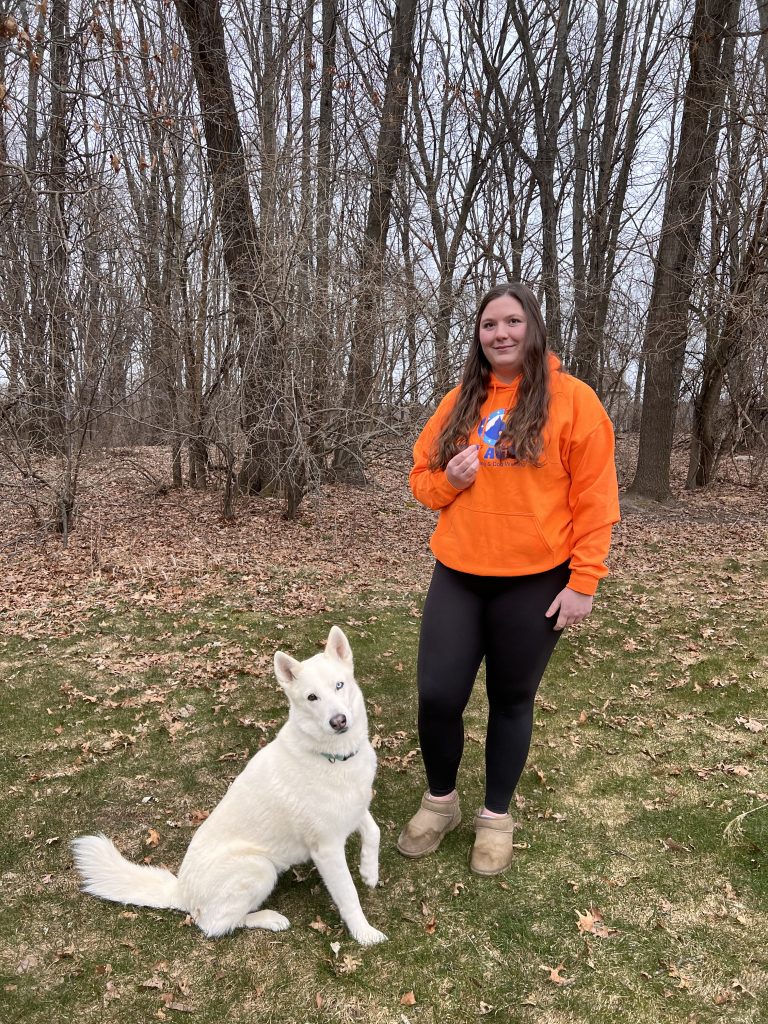 Hi!! My name is Jennifer ! I started working for Pet Agree in March or 2023.
Since I was little, I have always had a passion for Animals, especially dogs! I worked at a doggie daycare (Dogtopia) for over 3 years and took care of upwards of 30 dogs daily! I had many responsibilities when working here from, basic grooming needs, temperament evaluations for new dogs coming in, and being a canine coach in the daycare rooms. Working at a dog daycare ( Dogtopia) educated me in many different aspects. I learned a lot about dog behavior and their social cues/body language.
To add to my experience, I have been dog sitting and walking for over 5 years!
I currently have two dogs of my own, Ralph who is four and Ruby who is one. They're both mini Goldendoodles. They have taught me the meaning of unconditional love, and have shown me how strong a bond can truly be. Sense the day I added them to my family my love and passion for dogs has only gotten stronger.
I am incredibly excited to get the opportunity to work at Pet Agree! I can't wait to meet all your sweet fur babies and give them the best of care like they're my own!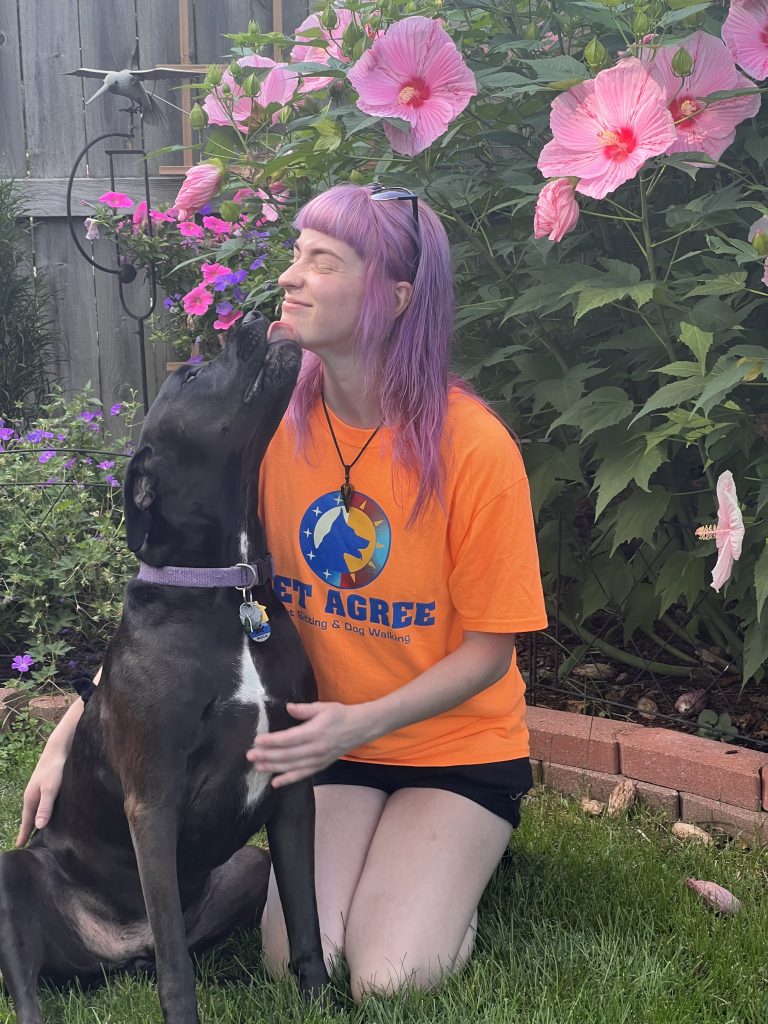 Hi there, I'm Brie! I started working with Pet Agree in August of 2022.
I've always had a strong love for animals of all types, shapes & sizes for as long as I can remember. I previously worked at a doggie daycare where over the course of 2 years I fell in love with working with dogs specifically. I grew up with cats my entire life but I never had a dog of my own. At daycare I managed play rooms of 20-30 dogs for multiple hours a day. This gave me a lot of experience in learning dog behavior, play styles, and how to prevent scuffles. I became certified in dog behavior there and started basic grooming-baths, nails trims, teeth cleanings, ear cleanings. I was then made a Shift Leader. I overlooked the play rooms, communicated with clients, while still helping where I was needed. I wanted to continue to grow and expand my knowledge though.
I started working at an animal hospital as a kennel assistant. I gained tons of hands-on experience and information in my time there. I took many online courses in Animal Nutrition, Animal Behavior, Animal Restraint, and other courses in relation to working safely & effectively in a medical environment. I also learned how to administer most medications.
I have 2 cats, Casper & Patches. They're both rescues & the lights of my life. I spend my free time outdoors, painting, or with them. Whether it's daycare, training, grooming, medicine, pet sitting, or dog walking-I realized I'm simply happy just being around animals. I look forward to spending time with yours!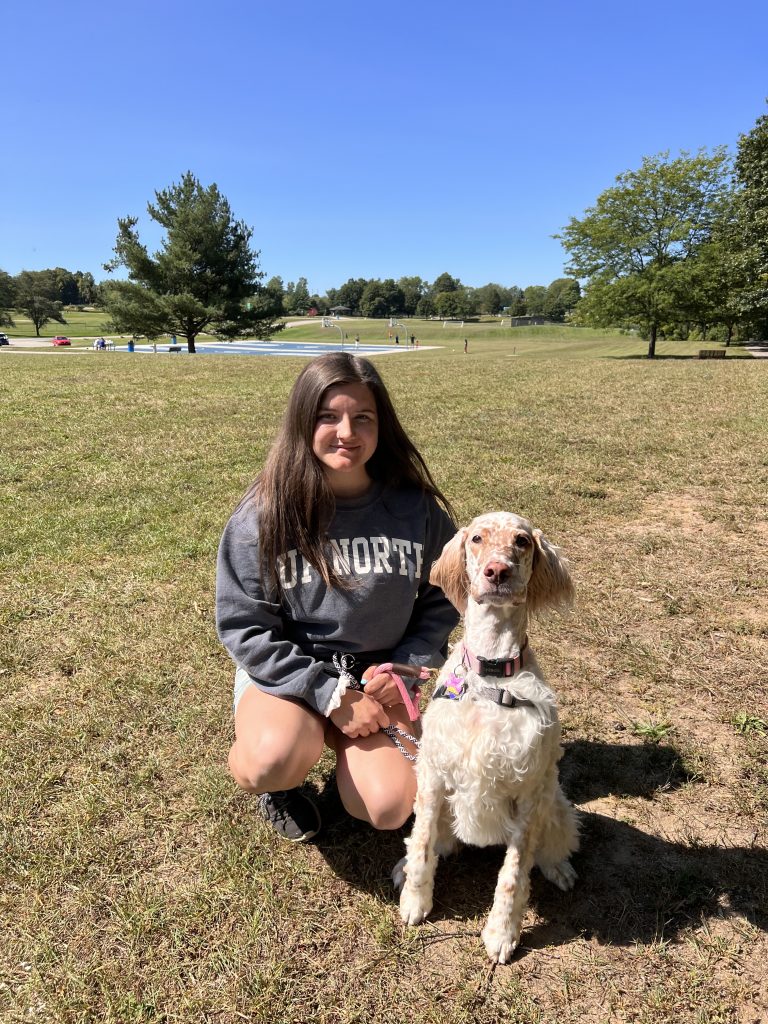 My name is Mackenzie (Kenzie) and I have been working for Pet-Agree since August 2023!
I've been an animal lover for as long as I can remember, and I can't imagine my life without them. I grew up around all kinds of animals including dogs, cats, horses, bunnies, guinea pigs and fish. I have almost 4 years of professional experience caring for dogs in a kennel/daycare setting. At my last job I worked as a dog trainer teaching basic manners and obedience to dogs of all ages and sizes with many different temperaments, including different types of reactivity. Before that I worked as a team lead at a large doggy daycare. There I managed the pack to ensure a safe play environment, performed temperament tests for new dogs and provided excellent customer service. In these positions I've gained so much knowledge about dog behavior, body language and social cues.
I have a rescue Husky named Ghost that is always keeping me on my toes! Some of my hobbies include reading, drawing and hammocking. I look forward to meeting your pets and getting to provide the best care possible for them!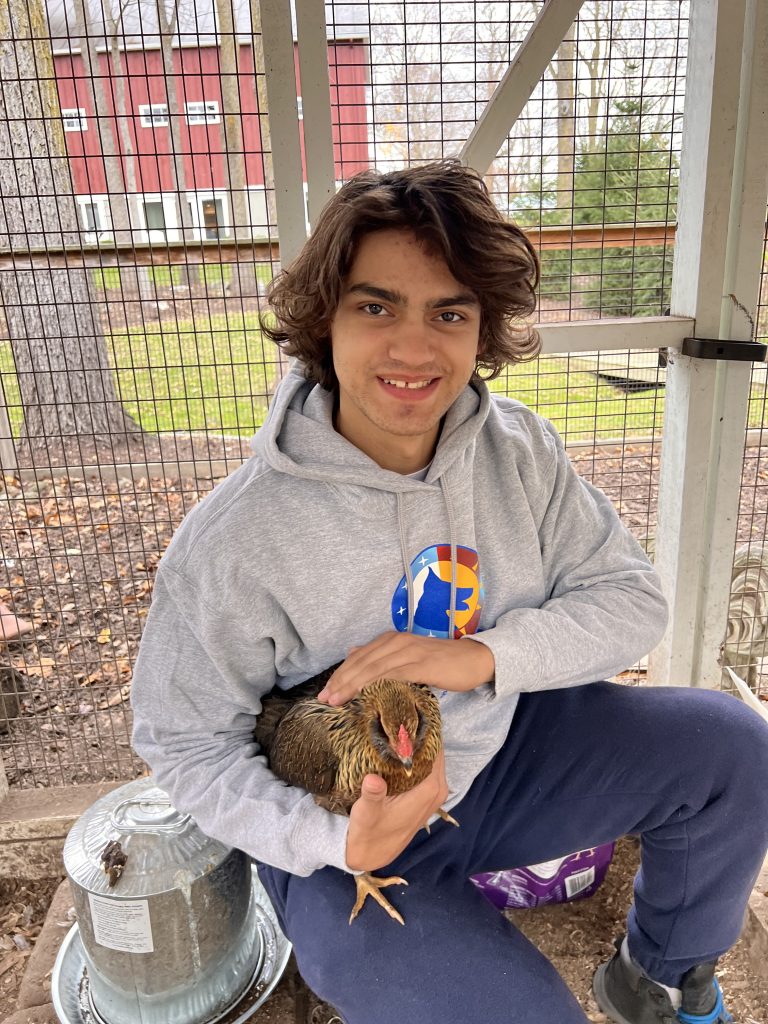 My name is Ewean. For as long as I can ever remember I have always had dogs in my life. My mother is a big believer in rescuing and fostering dogs. They have become a sole part of who I am. I discovered dog walking when I was at a relatives house and they had a meet and great scheduled that day. They seemed so happy and excited to meet a new dog and get to spend time with them every day for a week while our family was away. I thought this is not a typical job . 
I hoped to do something that can help others around me in and outside of my community but also something that I love already. 
Pet sitting and dog walking is the best job for me . 
I aspire to become a pilot after college and I am working towards that goal right now.
 Most dogs love me right away otherwise they warm up quickly and we always have a good time. 
I am really looking forward to meeting new people and just exploring the world and life! I'm looking forward to taking care of your pets .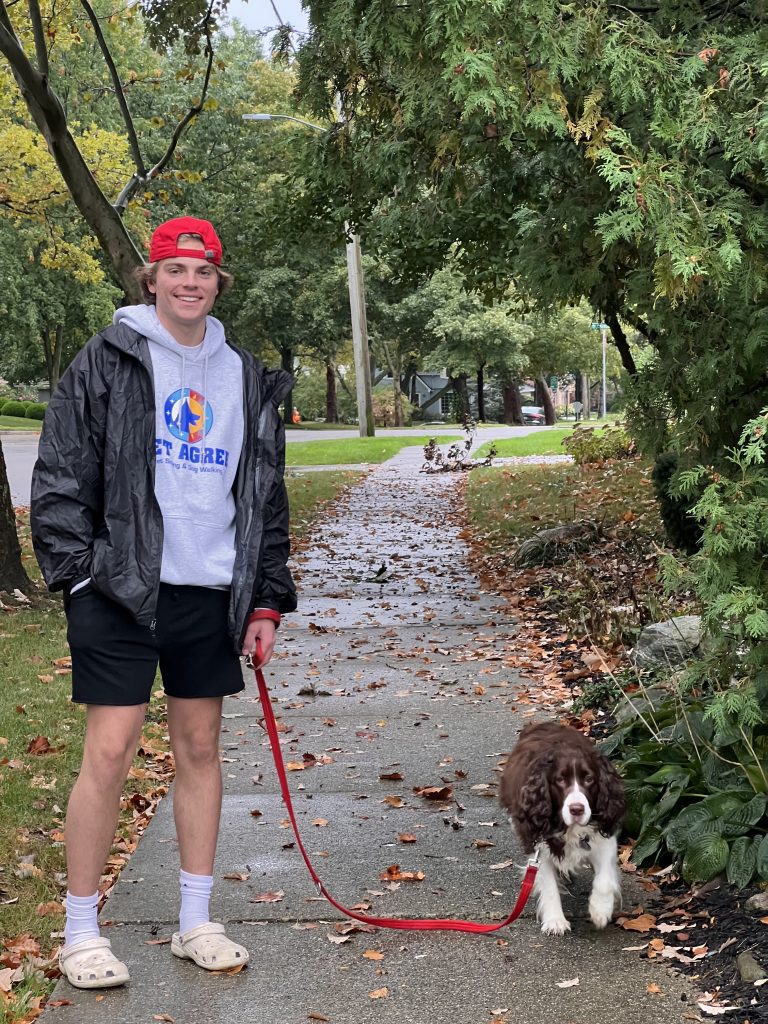 Hi, I'm Nick!
I started working for Pet-Agree this past Fall .
I have experience working for Bainbridge Labradoodles for 3 years. During my time there, I socialized the new litters. Cleaned up after the dogs, provided fresh food and water and played with them. This job helped me gain a ton of experience in caring for dogs.
I have always loved dogs and finally got one of my own a few years ago. I have a labradoodle of my own and his name is Benny and he's 2!
I really discovered my love for dogs while working at the kennel .
Some of my hobbies are motorcycle riding and basketball. I just acquired a motorcycle of my own this summer and put 3100 miles on it already. I follow basketball heavily and love to shoot around whenever I can.
I truly look forward to taking care of your pets .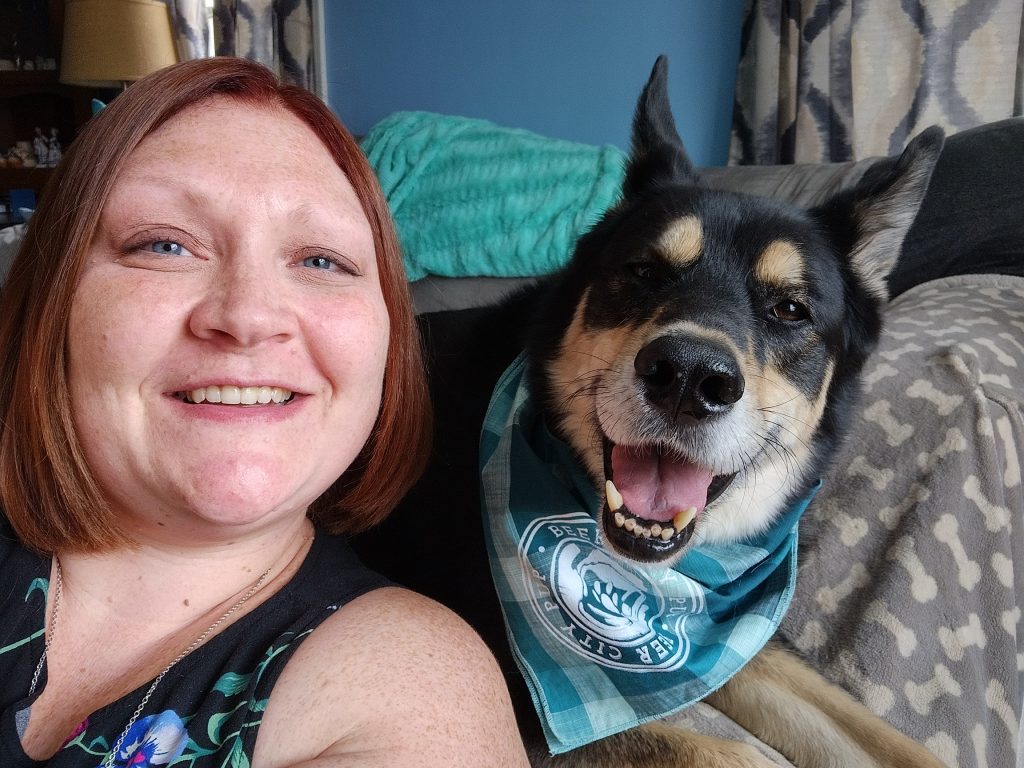 Hi, my name is Crystal and my pronouns are she/her. I started with Pet-Agree in November 2023. I am a life-long animal lover who was raised in a house full of animals lovers. 
Growing up we always had multiple pets in the home, including dogs, cats, rabbits, fish, and even pet rats. My mother was a dog groomer who had a salon built off the side of the house where she accepted clients on weekends. During the week she worked at a boarding kennel where, once I was old enough, I regularly went to work with her and helped with bathing animals, cleaning cages, and exercising dogs.
I currently have two dogs of my own, a husky/shepherd mix named Otis and a lab/pittie mix named Nala. I also volunteer regularly at a local pet food pantry, and in the past have volunteered with adoptable cats and fostered dogs.
I am originally from the Lansing area and moved to Grand Rapids to attend GVSU, where I received my BS in history. I then earned my MBA from Spring Arbor University. Currently, I work full time as an L&D specialist at Lake Michigan Credit Union, and in my spare time I enjoy reading, live music, and spending time with my family. I look forward to spending some of my evenings and weekends getting to know your furry family members!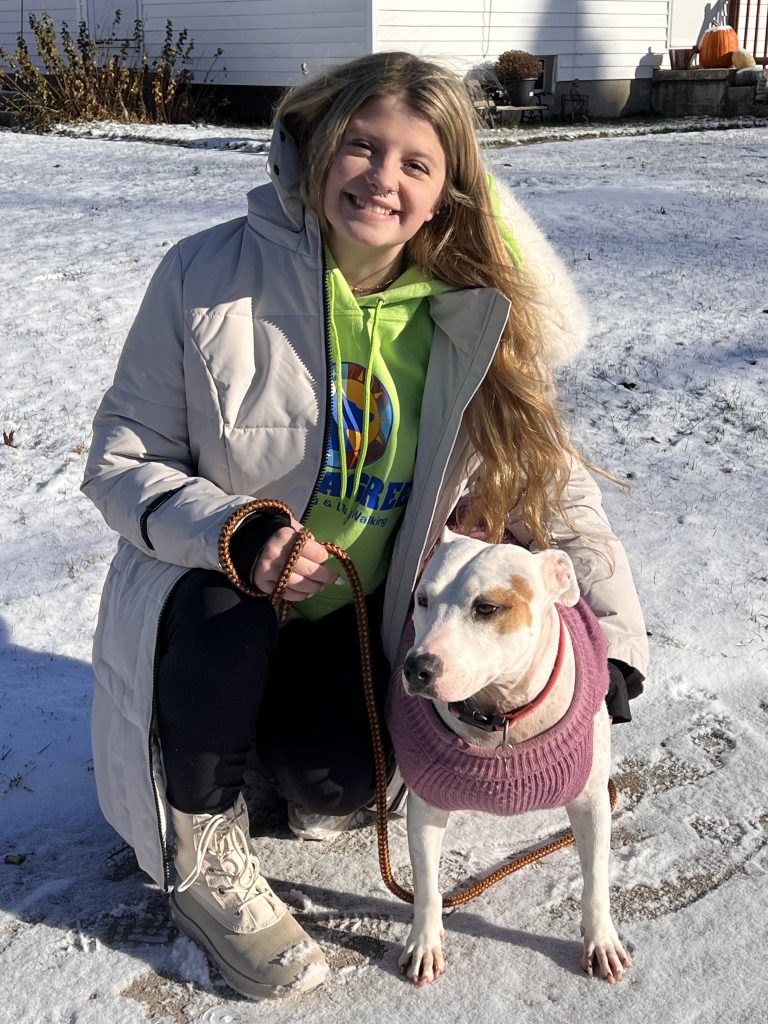 Hi! My name is Willow, I have had dog's my whole life, I work well with both dog's  and kitty cats .  
I have many friends and family members rely on me to take care of not only their home but their pet's . 
I have experience with all sizes and ages when it involves dogs, and have no fear towards any breed. I'm also familiar with cats and their unique personality's. 
Animal's have been a very important part of my life, shaping who I am today. I make sure to be very vigilant and protective when pet's are in my care. I look forward to meeting you and your pet's . 
I'm excited to join the Pet-Agree crew !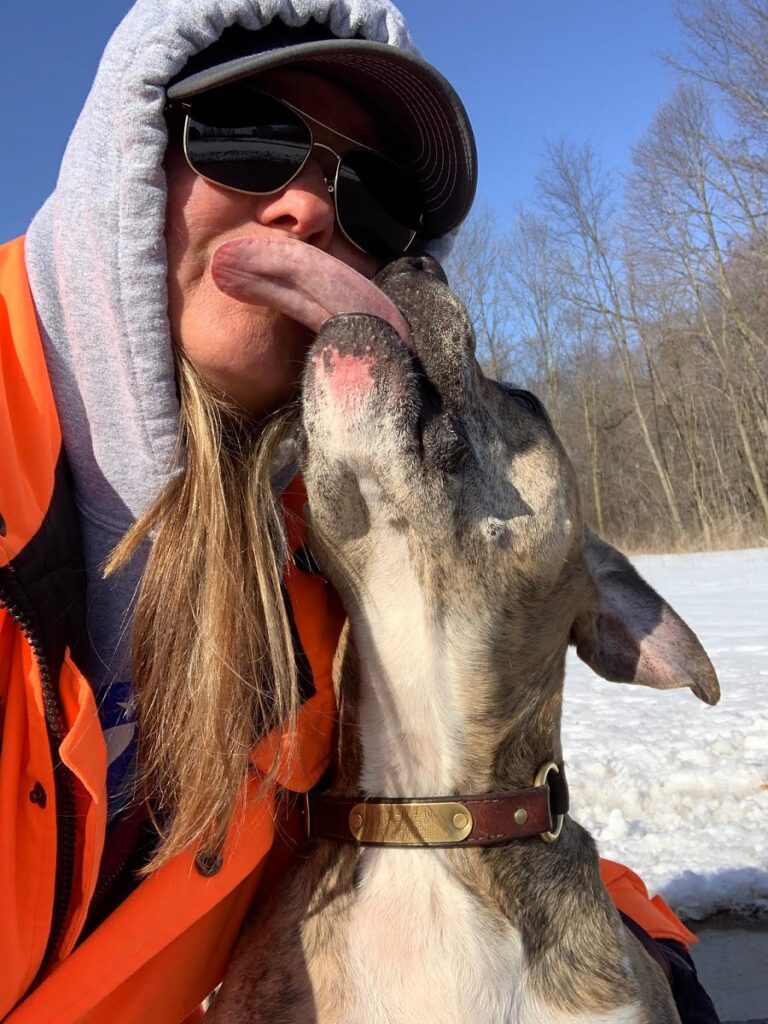 Primary Communities Served
Rockford
East Grand Rapids
Ada/Cascade
Grand Rapids